Banquet Room
Capacity
150 Banquet Style (Full room)
250 Theater Style
Full day 8 am to midnight Monday – Thursday.
Half day is 4 hours or less
Weekday Rates:
Full room: $1100 full day/$1000 half day
Half room: $950 full day/ $900 half day
__________________________________
Some Available Add-on's:
Audio Visual Equipment: $200
Food fee: $100  (fee waived using preferred vendor)
Meeting Room Rentals 
Georgetown Event Center is located one mile from the downtown Georgetown square and close to I-35. The Event Center is located inside the Chamber of Commerce building.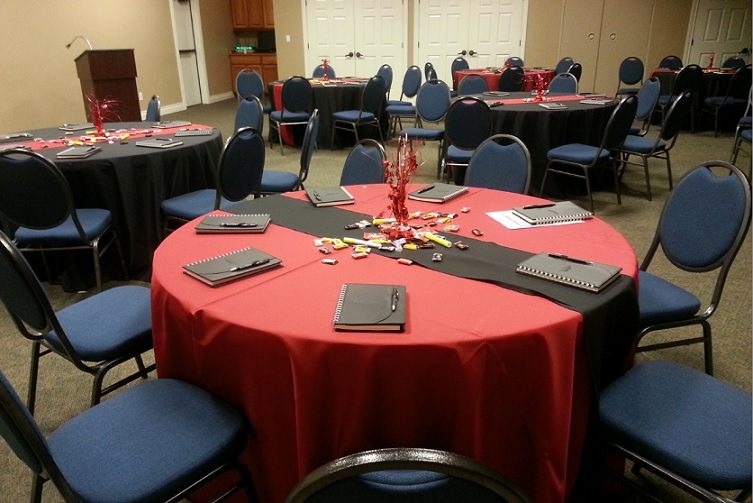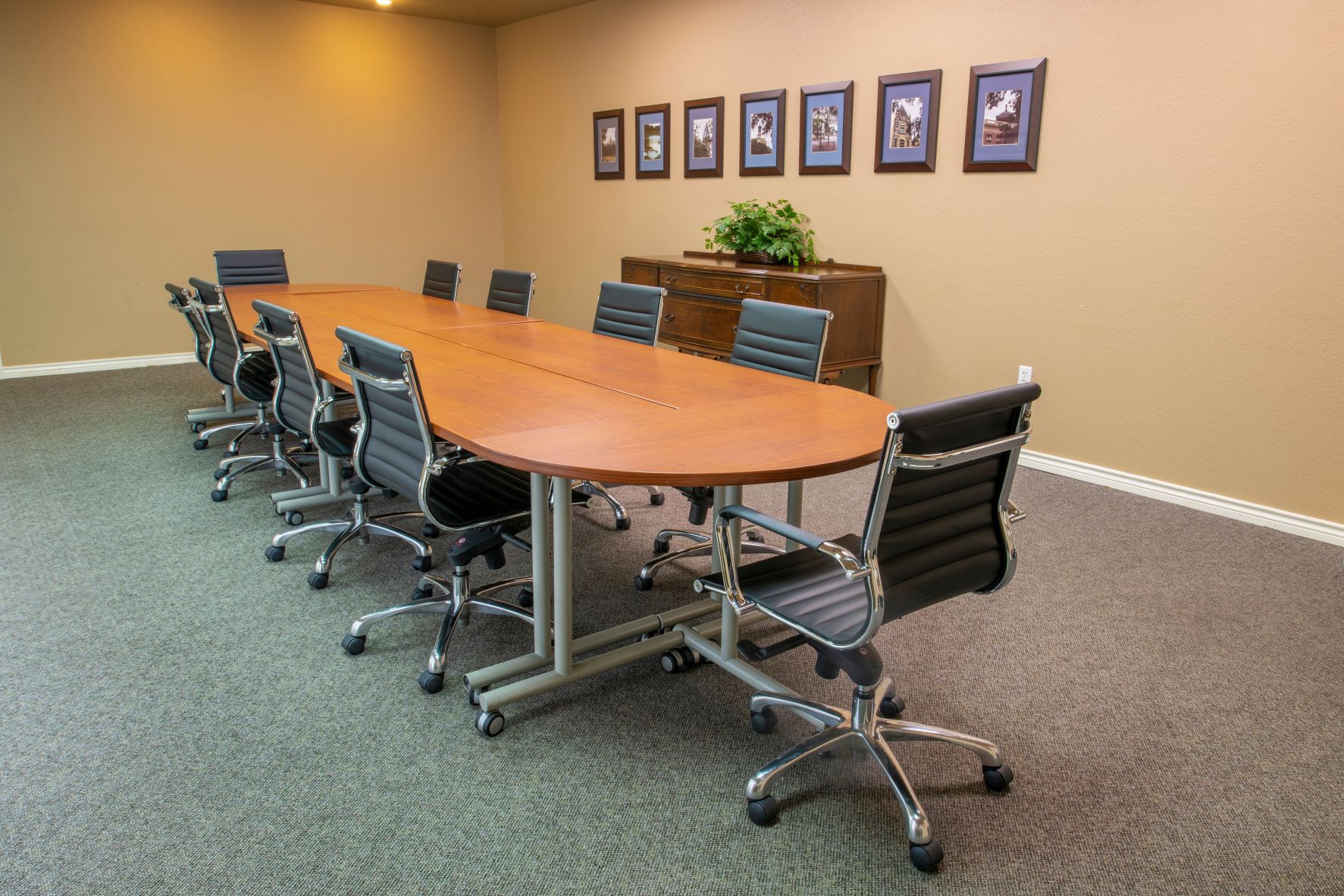 Board Room
Capacity
10 – 15 people
Members:
Full day: $100/ Half Day: $75
Non-Members: 
Full day: $300 / Half Day: $250
Half Day up to 4 hours
Board Room is available Monday – Friday from 8:00 am – 5:00 pm
__________________________________
Available Add-on's
Food Fee: $50 (Fee waived if using a preferred vendor)
How to Reserve Georgetown Event Center
To reserve the Georgetown Event Center or Board Room, please contact us at 512.930.3536 or Email.
Tours are given Monday – Friday between the hours of 8 am to 4 pm, as long as there are no events taking place.